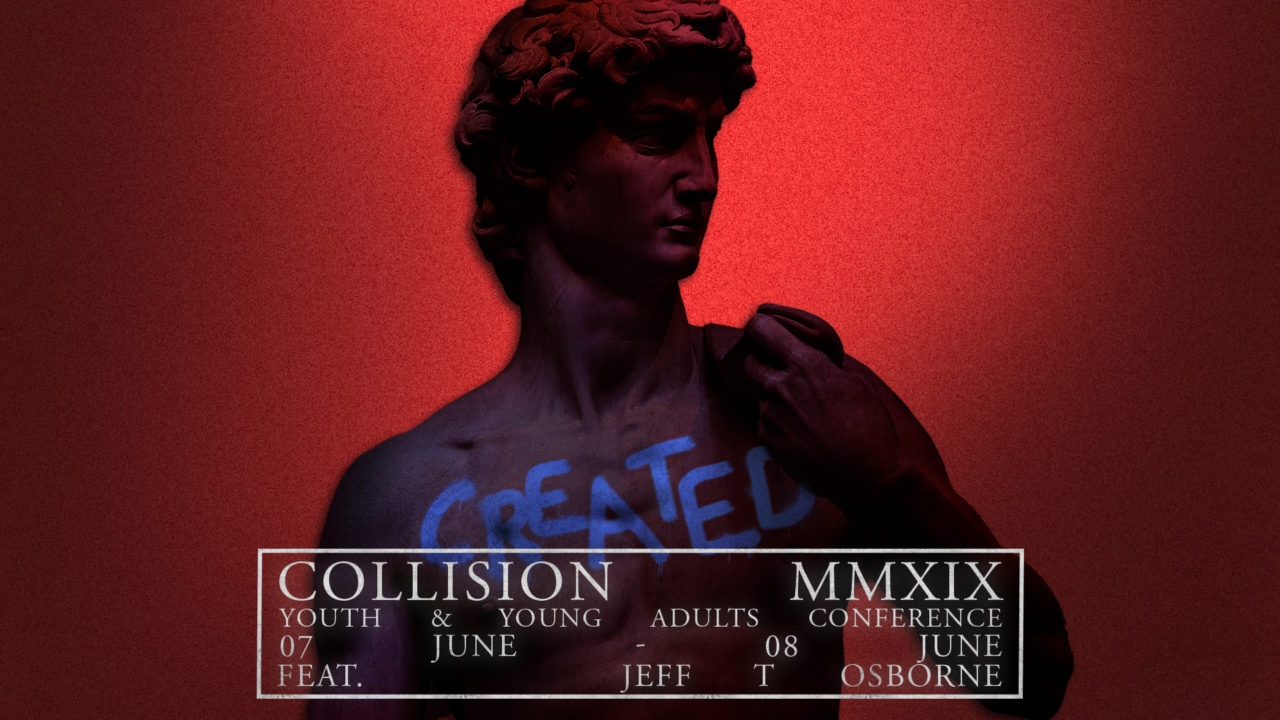 Rivers Church Sandton
Date: 7 - 8 June 2019
Price: Early bird R280

Collision Conference is about inspiring and equipping the youth and young adult generation to challenge the social norms they are faced with and to take hold of the future God has for them. It is for people between the ages of thirteen and twenty five who are passionate about using their gifts and passion to bring glory to God and build His Kingdom.
Don't miss this opportunity to benefit from the wisdom and experience of inspirational young speakers and leaders. In 2019 we will be joined by international guest speaker, Ps Jeff T Osborne as well our youth and young adult team.
2019 Speaker
Jeff T Osborne, USA
Ps Jeff and his wife Nadya have a heart to reach their valley and beyond with the life transforming message of Jesus. The call of their life is to help uncover the gifts and treasures that God has place within every person that will allow them to live out the Destiny God has set up before they came to be. Having been miraculously released from a 16 to life sentence and having left a life of gangs and drug dealing Jeff has now found his purpose in pastoring and helping others all over the world see beyond their limitations to step into who they were created to be.
They have two children Jaiden their son and their daughter Amayah.
Highlights from Collision 2018!