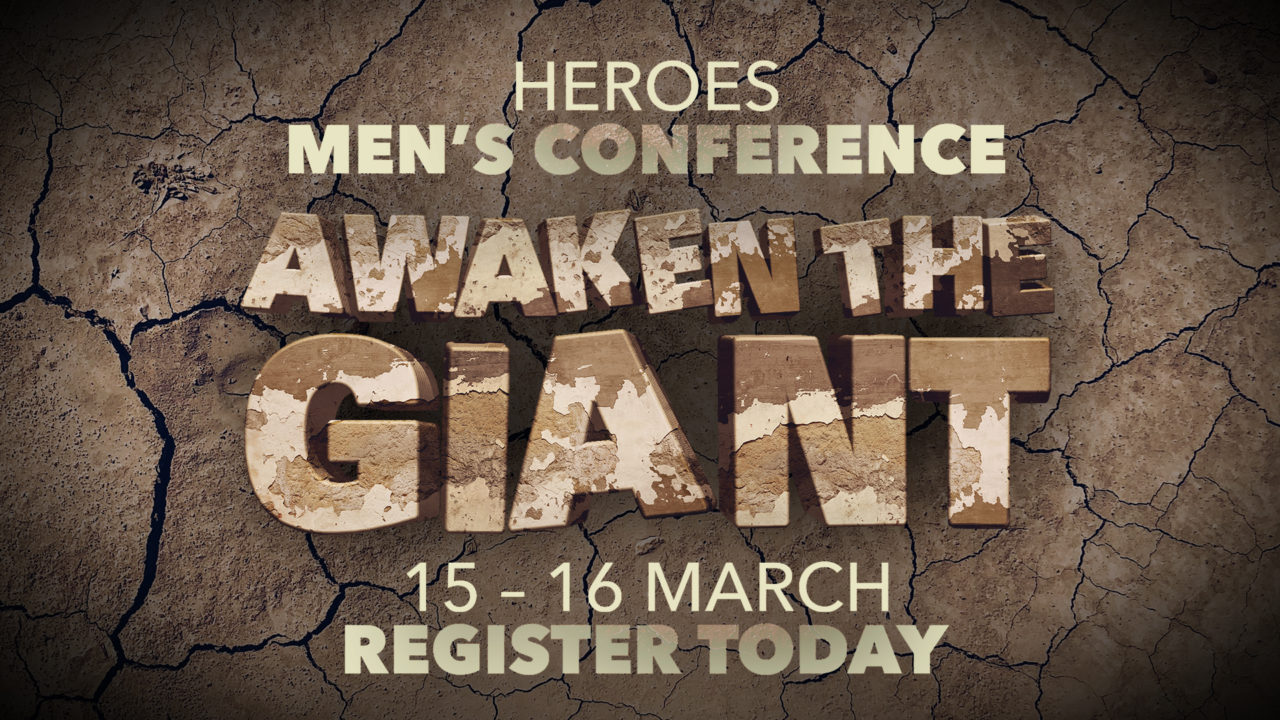 Rivers Church Sandton
Date: 15 - 16 March 2019
Price: Registrations can be made at queries desk at Rivers Sandton

Heroes Men's Conference is a time where like-minded men rally together under one roof to be inspired and equipped! It is an opportunity for them to grow and become the men God wants them to be.
Every year Ps André, the visionary behind the Heroes Men's Conference, invites outstanding communicators from across the world, to bring us a word from God that will impact and inspire. In 2019, we have confirmed speakers Scott Williams and Ps Ashley Evans. Along with our own Ps. André, they will no doubt add something valuable and dynamic to our lives
Guest Speakers
Scott Williams, USA
Scott Williams is an author, speaker, strategist and international consultant. As the CEO and Chief Solutions Officer of NxtLevel Solutions, Scott and his team consult with some the largest and most influential churches, nonprofits, and Fortune 500 companies in the world in guiding them to solutions that instill leadership and foster growth.
Prior to his founding of NxtLevel Solutions, Scott served as one of the key leaders and Campus Pastors at LifeChurch, which is the largest church in America. Scott has been featured on many prominent "best of" lists in some of the nation's most respected publications. Scott lives in Oklahoma City with his wife LaKendria and their two sons Wesley and Jayden.
Ps Ashley Evans, Australia
Ps Ashley and his wife Jane are the Global Senior Pastors of Influencers Church Global, a multi-site church in Australia and USA, ministering to thousands of people every week. Committed to being on the cutting edge of building leaders, reaching people and leading by example. They have a campuses in Australia and the USA. Influencers USA is growing consistently and in just 4 years since it's inception with 1 family in a lounge room has grown to over 2500 people. Influencers church has a passionate commitment to social justice and missions, with feeding programs in a number of countries, disaster relief staff, orphanages, rescue homes, HIV/AIDS nursing and foster care programs, etc and church planters who are making a difference around the world.
Ashley and Jane are the parents of 3 amazing sons, Mark who is married to Lauren, Nathan who is married to Chloe, and Benjamin
Ps André Olivier, Senior Pastor & Conference Host
With over three decades of pastoral and leadership experience, Ps André's ministry is positively focussed, motivational and challenging. He is the author of several inspiring books and travels and speaks internationally. Ps André also has a unique and dynamic television programme called Life by Design which is broadcast across various countries in Southern Africa and Europe. He brings practical teaching and simple keys to living an extraordinary life, finding a way to win and becoming a person of excellence. He shares on topics relevant to our nation and to people of all races, ages, genders and walks of life.
Ps André has been married Wilma for over forty years and they have three children and four grandchildren.
CONFERENCE PROGRAMME
Day One – Friday 15 March 2019
18h00 Doors Open
19h00 Opener
19h30 Session One
20h14 Session Two
21h15 Close
Day Two – Saturday 16 March 2019
08h00 Doors Open
08h30 Opening Session
09h00 Session Three
09h40 Session Four
10h45 Session Five
11h30 Lunch
12h45 Session Six
13h30 Session Seven
14h30 Close